So I can only get standby for today's trip to Kaieteur Falls.. I guess I should have booked in advance, but was worried about the weather (which, despite 90% rain prediction, has not happened).
I ended up at the same breakfast resto as yesterday, because the other one I stumbled had no A/C (or problems with it) and Wi-Fi wasn't connecting.
As a bonus, I found the other LP resto for tonight – a coal pot!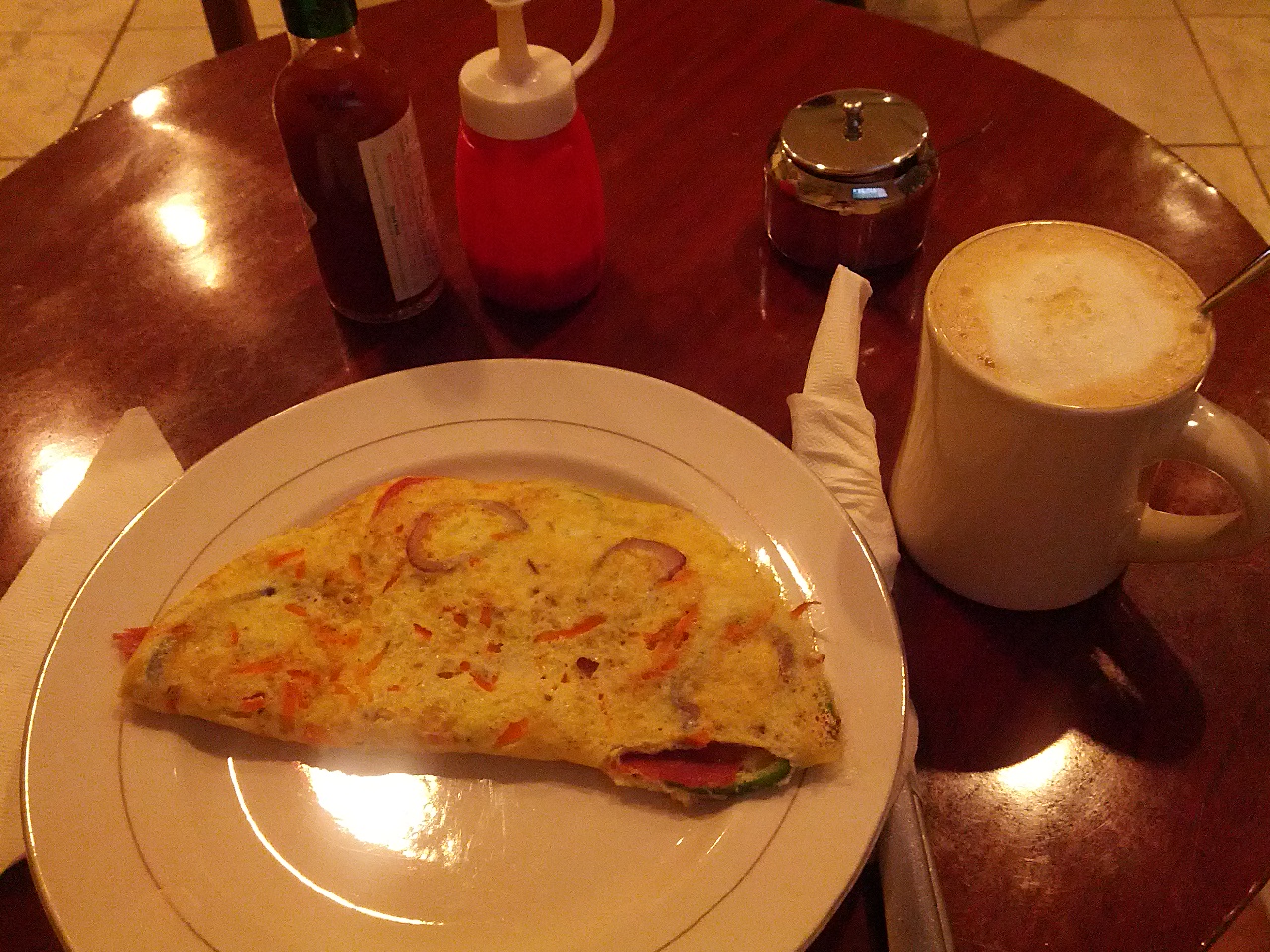 This is my G$1600/US$8 omelette, plus a G$600/US$3 cappuccino.
That red container is not ketchup, but a spicy pepper sauce you see everywhere here.
This place (called Coffee Bean) has the ultra low talking cashier:
Me: an omelette place
Her: would you like _____ with that?
Me: no salt, thanks
Her: no, do you want _____ ?
Me: oh yes, hot sauce please
Her: no, _________ – wheat or white
Me: ah, no toast thanks
Both of these places are dark with minimal windows – no outdoor seating here in this heat!
Come to think of it, there were no establishments near the promenade either, so G/Town has almost no real water view,.