These are the most common bills (divide by 1000 for approx dollar value) – note the Burmese numerals in addition to Roman numerals. I'd say the Burmese numerals were more common on anything not oriented to tourists.
There are no coins, no vending machines.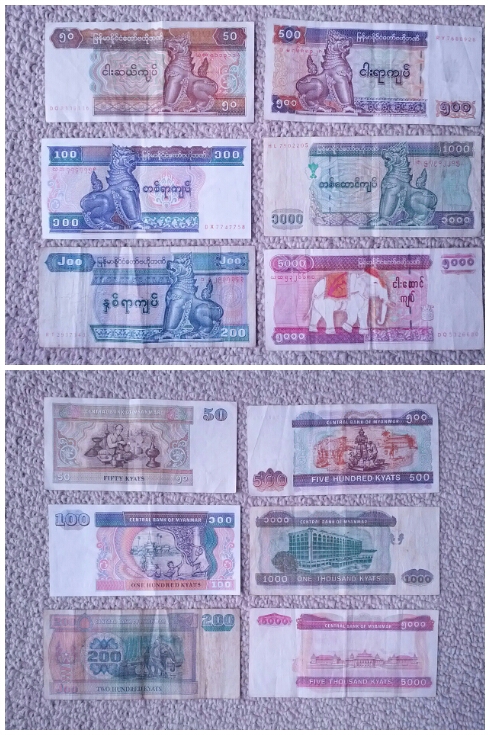 Tip: pay attention when using ATM's or you might miss what the error message is. In the airport, the ATM had communication errors once, but worked upon retry. The maximum withdrawal seemed to be K300,000/$300.
Tip: international ATM's are slowly spreading, inc inside Shwedagon Paya (pagoda) and Nyaung She (Inle Lake).